Service for your bike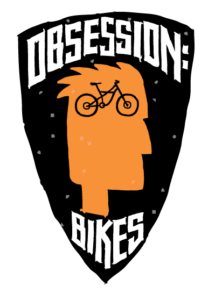 Obsession Bikes have been servicing the bikes of BCBR since the event's inception in 2007. Each of our mechanics have multiple years of experience working in multi-day stage races. These mechanics are considered to be some of the best in the business.
Our Purpose is to aid in ensuring that your bike makes it to the finish line each day.
As you are likely aware, the bicycle industry has seen an unprecedented increase in business volume. In addition to this, many factories which produce parts have been shut down and supply chains are broken. We have been working tirelessly to acquire parts for this year's events and are sad to report that we will have a limited supply of parts. It is strongly recommended that you source parts at your local bike shop (LBS) before arriving at BCBR. Please read the list below outlining suggested parts to bring. In spite of the supply shortages, our mechanics are on site for you.
We offer many à la carte services along with one service package.
Optima Pro Package – This is our Pro level package: Rest easy knowing your bike is fully taken care of during race week. We will build your bike during registration, wash, lube, and tune it daily (includes a full inspection, bolt & tire check, wheel & rotor true, gear & brake adjustments, suspension & dropper seatpost inspection). We finish each service with a hard test ride ensuring that your bike is race ready for each morning's adventure. We also offer to store Optima Pro Package riders parts throughout race week. Any additional parts that are required and not provided by the rider will be charged retail pricing.
SPARE PARTS CONSIDERATIONS TO SURVIVE the race:
Please source the following items from your LBS to best secure preferred repair items, specific to your bike and rider preferences:
Derailleur Hangers – (x2 min) – (one for the trail, one for holding)
Brake pads – (x3 set)
Brake Rotor – (x1) (matching mounting type, size and brake caliper adapters)
Chain (x1) and quick links (x2)
Cassette (x1) (matching mount type, consider gearing)
Chainring (x1) (matching mount type, consider preferred tooth count)
Tires – (x2) (consider volume / tread type/ casing type)
Tubes (x4) (consider valve length reaches through the rim)
Patch Kit / Tire Repair Kit
Bar Tape (x1)
Spokes & Nipples (x4) (consider spoke length and gauge)