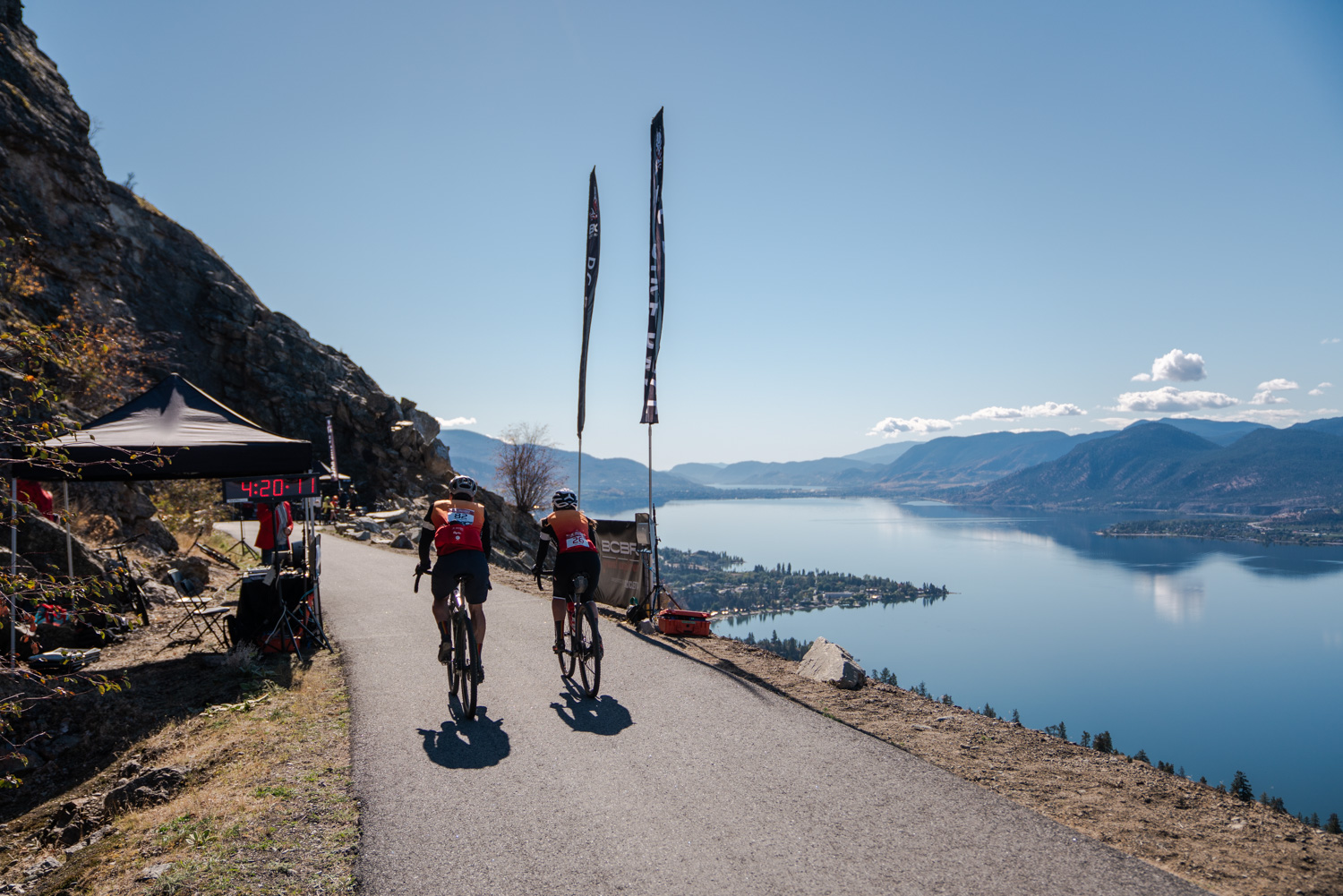 Presented By Rapha
Location – Kelowna to Penticton
Distance – 76 km
Vertical – 1176 meters
Stage Five Results
Day 5 presented by Rapha – What is in a moment, what is the emotion expressed at the end of a journey, especially a poignant journey that takes one on a whirl-wind tour of "everywhere a gravel bike can go"??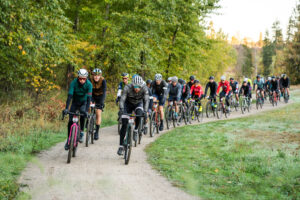 Day five has expressed itself unanimously as a deep mix of emotions, across the board from the rippers at the front to the shredders at the back. Every single person has pedaled their way across five stages and seen things, felt things that maybe exist only in rarified air; only those who immerse themselves in a challenging experience will ever know. Together, in small bands of intrepid adventurers, they united to overcome a hurdle, a challenge an obstacle set before them but here we are at the finish. The sun is out, the spectacular vistas unfolding moment by moment, each step or pedal stroke individually earned and perhaps all of it previously shrouded in cold mornings, misty rain, burning legs and blasted arms, but finally revealed in all its glory, we have overcome, we are all champions!!
"Super tough and challenging but exhilarating at the same time each day, it was amazing actually"!!
Nora Kazda
Like a deja-vu the start began according to the regular script, but today the outcome would be different. Alexander Fraser-Maraun (Red Truck Racing, Mosaic Homes) vaulted himself into the lead on the first climb and this time stuck it to the end, finally, and big kudos for having the panache to try each and every day!! A solid group formed behind with solidarity in mind, and they patiently waited for Alexander to fail. But today there would be no recourse, today would be the day that audacity stuck!
Behind, Cory Wallace (Kona Endurance Team) patiently steered his steed, equipped as some have said with a secret weapon, his Fox gravel suspension fork, into the overall win. Why chase when you are minutes ahead, considering he's doing the BC Bike Race MTB, starting in a couple days, maybe best to think about recovery (more about that soon).
"Just to say it's the most awesome time I've had, it was really wonderful, thank you very much."
David McLean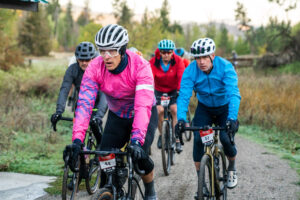 On the women's side, the upside-down day that Sammi Runnels (CNCPT Team) experienced yesterday was not repeated, she had a clean and strong day once again, but it was not enough for her to overcome a tenacious and persistent, Amity Rockwell (Easton Cycling). Up the start climb and through the Myra Canyon they remained glued within the same group, with less dynamic singletrack and a fairly traditional course, making a big gap and or taking big time back would be difficult. As it turned out they finished overall respectively in 14th and 15th. The 32 second gap gained by Sammi was not enough for her to regain the lead. So, after 5 days, many tough trails, mountains, hills, and gnarly singletracks this well fought battle was decided and ultimately concluded, Amity would be the winner. Hopefully we will see these champions back next year to continue this friendly rivalry in the beautiful Okanagan and under next year's fall colours.
At the back, the very embodiment of sportsmanship was taking place. A small group of cyclists who are part of a bigger cycling group, Hugh Oswald, Divyesh Gadhia, Mark Matishak and Sharon Simms Armstrong have stuck together through thick and thin to share an adventure of a lifetime. What can you take home from a week of bike racing other than the shared misery and ultimately the overcoming together of a victory!
"It was incredible, this was everything that I was hoping it would be and more, I came here to race against myself, and I won!"
Charles Creighton
Ashley Krzeszowski, our proverbial sweeper, is new to the cycling world, Covid propelled her and her friends into this crazy sport and at some point, she decided to race. Now, she's nearly moved to tears by her first experience, finding out that she's made of steel – she won't tell you that, but I've seen it before, she is – and literally can do anything she sets her mind to. She can't wait till next year, but I'm sure she will be strapping on race plates well before then!!
"So, we all had these crappy college bikes, Covid hits, and they close the parks down, no cars were allowed up there, no parking on the road and we just kept using our junk bikes to get us around and in the woods."
Ashley Krzeszowski – brand new biker
"That's what led me to this, we learned about BC Bike Race, and we were so happy to learn about the gravel explorer this year."
Ashley Krzeszowski – brand new biker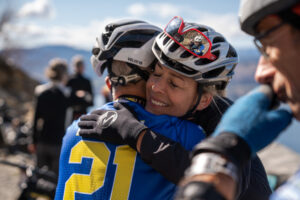 The day finished with Alexander Fraser-Maraun (Red Truck Racing, Mosaic Homes) in first and Lucas Strain (CNCPT Team) in second, what a day, incredible riding from all parties. Jesse Scholtes finished third in the overall and held on to his overall lead in the 30+ men.
Andreas Kazda and Nora Kazda forayed from Ontario for a sweet and memorable bike ride, I'm not sure they anticipated what was in store for them. In reflections they were challenged and overcame, found a new area of the world to enjoy and in reflection think they will be back for many more adventures in both BC and the Okanagan.
"It was more than thought it was I was ever going to do, pretty happy, I enjoyed every minute of it"!
Andreas Kazda
Life is short, life is sweet, but it's the "parting is such sweet sorrow" vibe that permeates the farewells that all these new friends have locked onto. BCBR Gravel Explorer set out to move the needle on what is gravel, but we never thought that this week would be so magical as to galvanize a small group to be forever friends bonded in experience – our moment together!!
"I'm so sad it's over you guys, I wish I could do all over again next week. I learned so much my bike handling skills have improved this week, it has been the most incredible experience, I can't wait to come back next year."
Ashley Krzeszowski – brand new biker
Photo Credit: Chris Stenberg